in the spring
organically grown asparagus
always demand petting
fresh tomatoes
drive the tractor and enjoying the swing
a caterpillar
we've found for snow
and other young critters
we have plenty of room to ride
They are ready
oh what fun
...things like that happen on the farm.

Day to day life on the farm involves chores, play time, relaxin, cleaning, and landscaping. Our daily activities include chopping firewood, weeding the gardens, mowing the grass, feeding the critters, collecting eggs, and harvesting vegetables and fruits. These daily activities are a great way to gain perspective, meditate, and get back to basics. We invite you to participate in the day to day activities during your stay here with us.
We are near Laura Ingalls Wilder's home and we invite you come and have your own Visiting De Smet day.
YES, This is what we enjoy doing here in the country at Prairie Retreat
Finding bunny rabbits in the spring--Picking fresh, organically grown asparagus--Loading wood into the tractor bucket makes a long day easier.--Clearing brush and chopping fallen trees for firewood. Firewood is a source of heat for the haymow.--Of course the kittens always demand petting.--Digging potatoes from the muddy garden.--I helped Ray drive the tractor.--I found a caterpillar.- Visiting DeSmet-Sliding is about the best use we have found for snow.--Baby ducks and other young critters are full of surprises, and always bring a smile.--In South Dakota we have plenty of room to ride.--The chokecherries are ready, again.--Retreat break time allows for a exhilarating game of volleyball.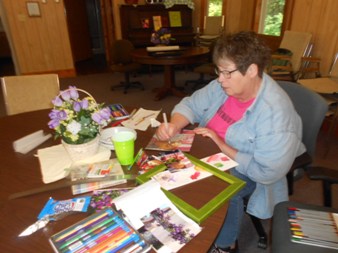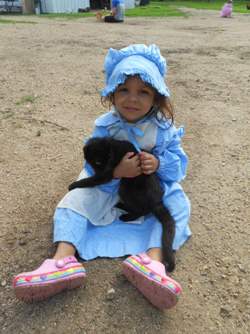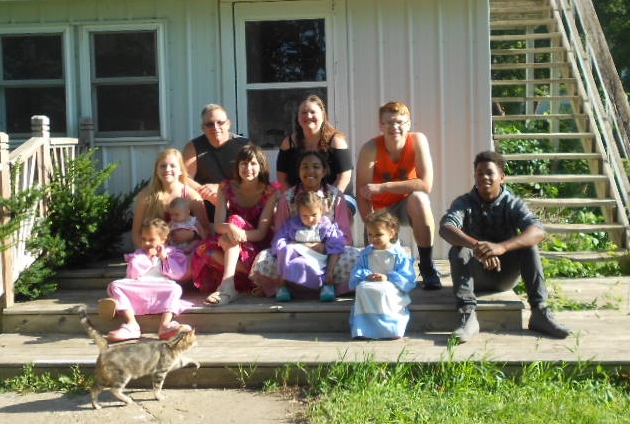 Artists preparing for Plein Aire event in DeSmet
Family at the Prairie House
Cute little 'Laura' with a kitten